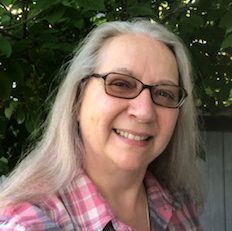 An individual with a lot of experience; Jacelynn was born in Saskatchewan, lived all over Alberta, and even travelled abroad in her capacity as a member of the Canadian Armed Forces. Jacelynn is a Mount Royal graduate with a diploma in social work as well as a University of Calgary graduate with a degree in social work. As a licensed social worker she has worked in several different sectors including domestic violence shelters for women with children and seniors. Jacelynn is committed to helping those who are most vulnerable and that's why she is one of our most prized volunteers.
"I was born in Regina Saskatchewan and raised in an ethnically diverse farming community. From a very early age, I was given responsibilities and taught the value of a good strong work ethic.
Unfortunately, the family broke up and I, along with four other siblings moved to Alberta with our mother where she was able to find work as a waitress. She was a single mother, trying to raise five children, in the city, on a single income was not easy. During my formative years, both my eldest sister and I were raised all over Alberta living with different aunts/uncles and grandparents. From grade 3 to grade 12 I never started nor finished a grade in the same school.
In the beginning, I found the moving to be unsettling, always being the new kid and trying to fit in. However, the summers were often filled with various summer jobs, everything from picking roots/stones in a farmer's field as a youngster to planting trees in Northern Alberta in my high school years. In between times I worked as a junior camp counsellor, waitressed and even turned my hand at retail, but quickly learnt retail was not my forte.
At nineteen I joined the Canadian Armed Forces out of the Calgary recruiting office and for the next sixteen years served my country, as a Military Policewoman. During my career, I served on several different Bases and Stations both on foreign and domestic soil. I met my husband, who was also a farm boy from Saskatchewan, while serving at Canadian Forces Base (CFS) Baden Solingen, Germany. We were married in Calgary, Alberta. However, two days after our wedding my husband had to return to his new posting, and I three days later, returned to Germany. During our first year of marriage, we managed to spend 23 days together, however, the days were not consecutive. Eventually, my husband and I were posted together in Calgary where we started our family. While on maternity leave with our second daughter my husband and I decided we did not want other people raising our children and subsequently I took my release from the military.
Not being content to be just a stay-at-home mom, I decided to open a day home. And for the next 12 years, that is what I did. Unfortunately, when our youngest daughter was two, my husband and I separated and eventually divorced, basically leaving me to raise our two beautiful daughters as a single mother. In addition to running a day home, I also worked as a Children's Program Coordinator with Parents and Children Together. In addition to overseeing the safety and well-being of the children enrolled in the program, my role was to mentor parents on the value of Non-structured Child-Directed Play. I also helped to mentor young single mothers and provided the occasional respite for them.
When my youngest daughter was 12 years old, I decided I would pursue my dream of getting a higher education. I attended what was then Mount Royal College, now a university and completed some upgrading classes as a mature student. During the first two years, I realized I was drawn to the Social Work Program. A few years later I graduated from Mount Royal College with a diploma in social work. I then transferred to the University of Calgary where I earned a Bachelor of Social Work degree and became a licensed social worker within the province of Alberta, all along working several part-time jobs and raising two beautiful and amazingly talented girls.
So far as a licensed social worker I have worked in several different sectors including domestic violence shelters for women with children and seniors. I have worked in group home settings for individuals with acquired brain injuries, and or other medical issues, I held a position as a child protection officer working on a native reserve and I have worked extensively with pregnant women who were also dealing with domestic violence and required supports. I also worked with individuals who find themselves houseless and struggling with mental health and or addictions issues looking for supports. I have provided respite for individuals, both in my home and theirs, who required various types of supervision which also included palliative care for terminally ill individuals."